Mamaearth Reviews | A trustworthy Brand Or Not? |
Home

/

Mamaearth Reviews | A trustworthy Brand Or Not? |
Mamaearth Reviews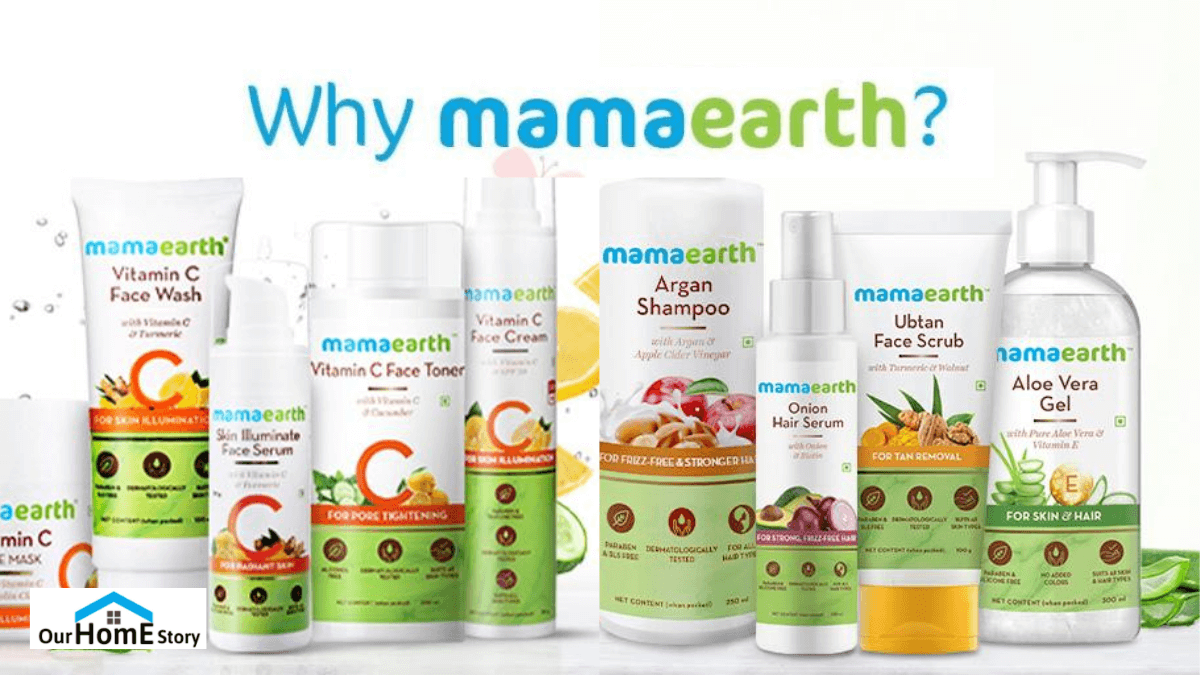 Pollution, stress, and everyday chaos give us less time to nurture ourselves from within. One must take care of their body needs to live a long, happy and healthy life. But what do we do to make our skin and body feel fresh? Almost all cosmetic products have chemicals that are harmful to the skin.
Even for newborn babies, it is hard to find a good brand that is natural and safe on their tender skin. I understand your worries, and after a good amount of research, we have come up with a good brand for you: safe, natural, and organic. We have introduce you to the top-quality dermatologically tested products of MamaEarth in our Mamaearth Reviews
MamaEarth is a fast-growing beauty brand that originated in Haryana, India. The products are made mainly for babies and mothers. The bright side of MamaEarth is its natural and organic products. It is the only certified 'MadeSafe' brand in Asia. This is why newborn babies, toddlers, children of minimal age, and new mothers love the products of MamaEarth.
The delicacy and ayurvedic components of these products are undebatable. Also, it has gained commendable feedback for its quick remedy in hair care and skin care. People troubled by severe hair loss or thinning, or if they suffer patchy skin, wrinkles, burns, or prolonged tanning, have recommended MamaEarth products to be their only savior.
Why should you buy MamaEarth products?
MamaEarth is an Indian brand that has gained its first 'MadeSafe' certificate. This guarantees you that all the products of MamaEarth are free of toxins and harmful chemicals. Due to its high safety standards, manufactured in eco-friendly GMP-certified facilities, and approved by QACS laboratories in Europe, the products are safe for newborn babies to children at a tender age and also for your skin and hair needs. All the ingredients of MamaEarth products are natural, organic, and hypoallergenic.
MamaEarth Products:
MamaEarth has five categories of products:
Products for baby care
Products concerning beauty
Products to use pre and post-pregnancy
Products for men
Gift packs.
MamaEarth babycare products review: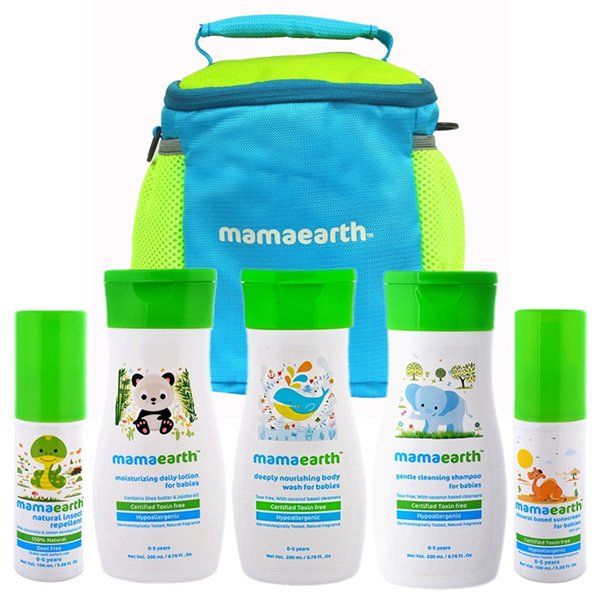 All the babycare products of MamaEarth are specially made with care. The safety and delicacy levels of each product are done carefully in environmentally friendly GMP-certified facilities. For example, the product MamaEarth Gentle Baby Cleansing Shampoo is tear-free and has a pH of 5.6. A baby's skin has a low pH, and thus the product suits them well. Apart from that, baby care products include natural ingredients.
This might interest you that all the MamaEarth baby products are clinically and dermatologically tested in laboratories of QACS, Europe. So there is no scope for any harmful or unsafe chemicals in any baby products, just as you wanted for your baby. Everything organic and everything natural. 
MamaEarth haircare products review:
MamaEarth manufactures many hair care products that are natural and suit all hair types. You can try natural hair masks if your hair is thinning lately, like MamaEarth's Argan hair mask. Your hair will become softer and shinier with frequent use of the product.
This hair mask is enriched in Argan oil, tree oil that unclogs hair follicles, resulting in new hair growth, curd extracts that condition your hair, and Follicusan milk which makes your hair stronger from the roots. Along with the Argan hair mask, you can also try an onion hair mask which is traditionally known to seal hair loss. Bamboo vinegar is also added to the product that helps reduce scalp itchiness and irritation. Also, all the products are dermatologically in Europe. They are paraben and silicone-free. 
MamaEarth skincare products review:
MamaEarth manufactures many skincare products that are natural and suit all body types. If your skin is patchy and needs nourishment, Vitamin C is what your skin is craving. Vitamin C restricts melanin production and reduces acne marks, dark pigments, and hyperpigmentation, a solid antioxidizing agent.
You can find the goodness of Vitamin C along with turmeric blended in MamaEarth's Skin Illuminate Vitamin C Serum. Your skin will be instantly glowing, and you can get rid of fine lines and wrinkles as well with this product. Plus, all the products are dermatologically tested, and they are paraben and silicone-free. 
You must wear sunscreen every day before stepping out of your home to protect yourself from the harmful UV rays that cause tanning. Prolonged exposure to harmful sun rays can even cause cancer. Consider using good sunscreen. A good sunscreen has a high SPF (Sun Protection Factor) value, preferably more than 50.
You can find 6 hours of protection from the harmful UV rays in MamaEarth's sunscreen SPF 50+++ and SPF 50 suitable for all Indian skin tones. The sunscreen is not sticky at all and gets easily absorbed into the skin. It has no paraben, added colors, or fragrances.
There is stress in everyday activities. Lack of sleep due to stress causes dark circles and wrinkles in the early phase of life, which increases with age if not taken care of properly. One can use natural remedies like cucumber to tighten the skin and lighten dark circle marks.
You can buy MamaEarth's dark circle eye cream, which is rich in cucumber extracts and free of sulfates, parabens, and SLS. Like other products of MamaEarth, the sleek-tube cream suits all skin types. Also, to get rid of pollution and healthy skin, you can use a charcoal face wash that has properties to rejuvenate your skin gently. The exclusive properties of charcoal can cleanse clogged pores without letting your skin dry. MamaEarth's charcoal face wash is a must-buy product. Treat your skin gently with activated charcoal and clay.
Also Read : What Is Ajio Affiliate Program? 
Is there any discount on MamaEarth products?
MamaEarth products are 100% natural and organic. Once you visit their site, you will like multiple products due to their quality and health safety standards. But it might not be possible to buy all the products at their MRP. So what should you do to get a discount on the authenticated products of MamamEarth? We have special coupons which might interest you and speed up your buying process without much thinking.
If you are new to our website, sign up and register yourself to avail the coupons. It is only a one-time process. From next time, you can sign in directly. Once you are a member, you can find unlimited offers, deals, and coupons available on our website, exclusively for you. Now, click on the link on our website, whichever is suitable for you. This provides you an option to buy anything you want from your favorite MamaEarth's store at a much lesser price than their actual price. 
How to avail cashback for MamaEarth products?
After one successful purchase of the product you like, our team will track your transaction number within 6 hours and initiate the process of giving you a discount on the purchased product. Your registered account will receive a cashback for the deal you had selected before the purchase. After 90 days from the day of purchase, your bank account gets credited with the discounted deal money.
To avail of the cashback, all you have to do is click on the 'Activate Cashback' to visit the store. Shop as per your needs, then apply the coupon code if they are available. This way, you can earn real cashback in your account. Once your payment is confirmed, you will receive money in your bank account directly.
You can avail up to 14% cashback on the products of MamaEarth if you choose our website to shop. A regular user can be benefitted by 5.6% cashback. To ensure that your cashback is successful:
Complete your transaction within the tab that is open. If there is any failure in the payment process, do click on our website link again.
Click the cashback link again if the problem persists.
For further details, read the terms and conditions carefully before shopping.
In some cases, if you have done everything right and still could not receive cash back, you can claim it on our website.
Cashback will not be applicable if you are making bulk purchases at a time or if you wish to return or cancel any of your orders or pay through third-party portals like Amazon Pay. PayPal, ChasePay, etc.
How to make money with your links?
You can make money while shopping. This opportunity is available only on our website. You have to create a link first by selecting the store, then choose the best deal or offer page link. Once you create your connection, share it with your friends, family, and relatives using easy-to-use sharing tools and spread it on your social media circle. Convince your acquaintances to shop using your links so that they can grab the best deals and avail discounts. You can earn maximum cashback if your circle purchases using your link, and all that money gets credited to your account directly. Making money is so simple and easy!
FAQ's – Mamaearth Reviews
What is the origin of Mamaearth?
A: MamaEarth Company is a brand from India, headquartered in Haryana, at Gurugram. Varun and Ghazal Alagh founded it in 2016 to provide natural, non-toxic products for baby care, skincare, and hair care.
How safe are Mamaearth products?
A: Mamaearth is the only "Made Safe" brand in India certified as non-toxic. It does not contain known toxins that are banned in most countries. Mamaearth is manufactured in an environmentally friendly GMP-certified facility, so the products contain no chemicals and are dermatologically tested.
Are all Mamaearth products ayurvedic?
A: Mamaearth BhringAmla Oil is formulated from 14 traditional Ayurvedic herbs and contains Bhringraj, Amla Oil, and Brahmi ingredients. Mamaearth BhringAmla hair oil stimulates hair growth, making it healthier and more robust.
Is Mamaearth natural?
A: Being organic and natural is the quality that Mamaearth has achieved so far in its journey. All Mamaearth products are toxin-free. It is the first 'MadeSafe' certified brand in Asia. Their products contain no toxins, dyes, fragrances, or anything even close to "unsafe."
How can I get a discount on Mamaearth products?
A: If this is your first time using our website, please sign up and register to use the coupon. This is a one-time process. You can log in directly from: Upon becoming a member on our website, you will find unlimited offers, deal coupons. Please choose the right person for you now by clicking on the link on our website. This will give you the option to buy anything you want at your favorite MamaEarth store for a fraction of the actual price.
Conclusion: Mamaearth Reviews
MamaEarth is a well-known brand for its products on beauty. The products are made mainly for babies and mothers. The bright side of MamaEarth is its natural and organic products. It is the only certified 'MadeSafe' brand in Asia. On our website, you can avail of many discount coupons, deals, and offers to avail cashback on purchasing MamaEarth products. Also, there is an option to earn money online by creating your link from our website.
This way, you can use the excellent quality products of MamaEarth at a much lesser price than they are, using our website. You can make a fair amount of money every month, and for this, you do not need excessive diligence. So try this method today, and you will be amazed at how easy it was.
Also Read : Man Matters Review | A legit Brand Or Not? |