MamaEarth Vs Wow | Which Is The Best Beauty Brand? |
Home

/

MamaEarth Vs Wow | Which Is The Best Beauty Brand? |
MamaEarth Vs Wow Skin Science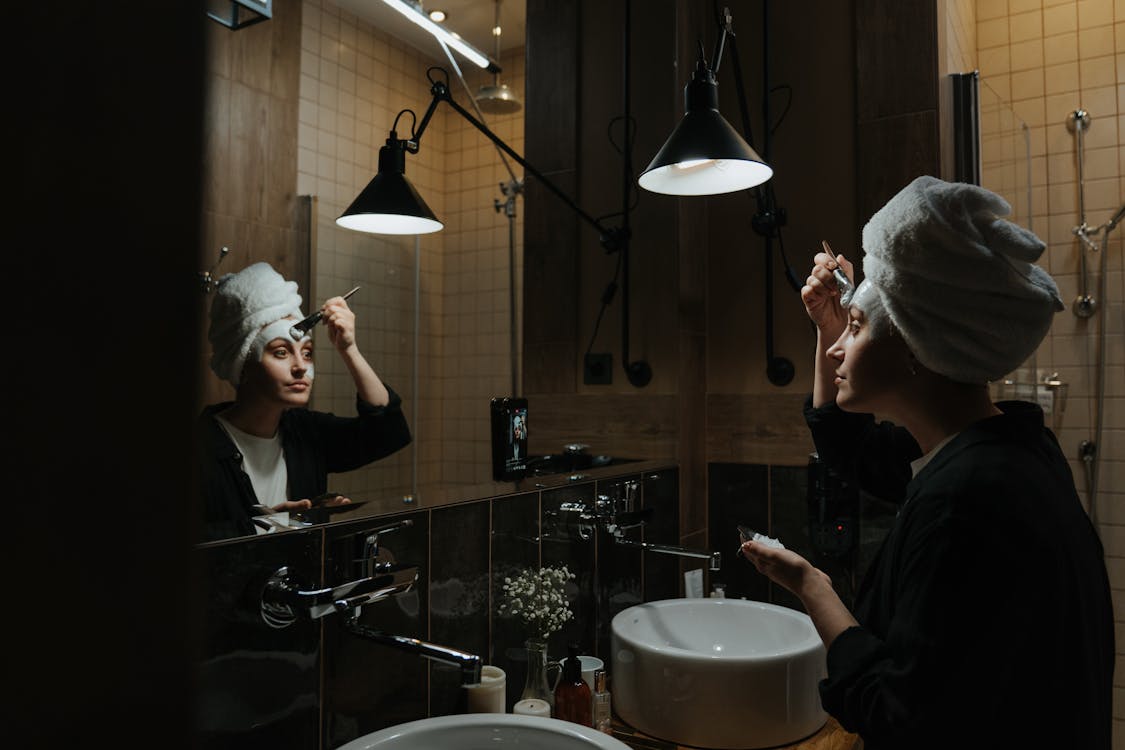 We have less time to nurture ourselves from within due to pollution, stress, and everyday commotion. To live a long, happy, and healthy life, one must take care of their body's necessities. But how do we keep our skin and bodies looking and feeling young? Chemicals that are damaging to the skin are found in almost all cosmetic products. But what if you encounter products that are not harmful to your skin or hair? Let us find out if there are remedies to your worries.
When it comes to natural and toxin-free goods, Mamaearth and WOW Skin Science are the major competitors in the Beauty Category. Both the beauty companies engage in a variety of connections and partnerships with influencers and celebrities. But to find out which one is better, let us compare MamaEarth Vs Wow Skin Science to give you a summary of their competition in the market.
About Mamaearth –
Originated in 2016, MamaEarth is an Indian beauty brand with a fast-growing fanbase. The items are mainly intended for infants and moms. MamaEarth's natural and organic products are a bright spot. It is Asia's first and only 'MadeSafe' certified brand. MamaEarth's products are loved by freshly born babies, toddlers, small children, and new mothers for this reason.
You Might Like: Mamaearth Reviews | A trustworthy Brand Or Not? |
About Wow Skin Science –
WOW started its mission to establish the industry's basis for sustainable and ethical beauty and wellness products in 2014. They want to curate formulas based on centuries-old beauty and wellness recipes. From packaging to product substance, their products are known for being natural and eco-friendly.
Product categorization –
MamaEarth specializes in baby, beauty, hair, face, and body care products. The products are completely safe for newborns and children of all ages and your skin and hair needs, thanks to their high safety standards.
WOW also has a diverse product range. They have herbal solutions for your hair, skin, body, beauty, and baby care problems. They are performing well digitally, and feedback from users is affirmative and skyrocketing.
Product Quality –
MamaEarth is the first 'Made Safe' brand in Asia. It had also won the best brand award in Economic Times in 2019.
WOW has a great fanbase on various social media platforms due to its natural and herbal product composition.
Products –
Best Seller products of MamaEarth are: Winter essential kit for babies, Welcome baby basic kit, Anti-hair fall kit for complete hair care, and hair fall control kit.
Products of WOW for hair care are Hair oil, Shampoo, Conditioner, Hair serum, Hair mask; for skincare, and body washes, Face wash, Face cream, face masks, Body lotion, Moisturizers. For babies, WOW provides Massage oil, Kids face wash, and Kids body lotion.
Brand Ambassadors –
Mamaearth began with celebrity collaborations, including Radhika Madan, Neha Dhupia, Avneet Kaur, and others, including Shilpa Shetty, their brand ambassador.
Bhumi Pednekar and Disha Patani are the current WOW Skin Science brand ambassadors. Influencers such as Jassie Gill, Dipika Kakar, Radhika Seth, and others have collaborated with them.
Certification –
Mamaearth is the only "Made Safe" brand in India that has received non-toxic certification. It is free of recognized toxins that are prohibited in most nations. Mamaearth products are made in an environmentally friendly GMP-certified facility, so they are chemical-free and dermatologically tested.
Even though WOW has not earned any safety certificate yet, it is in the race with significant beauty brands purely based on the quality of its products.
Campaigns –
MamaEarth aims to plant more than a million trees through the #PlantGoodness campaign. They will plant a tree every time you buy their products. The brand has been collaborating with social media influencers to raise awareness of the products and establish trust among health-conscious consumers. It just launched a new campaign, #TouchOfGoodness, intending to bolster the brand's image.
WOW, curates formulas based on centuries-old beauty and wellness recipes. From packaging to product substance, their products are known for being natural and eco-friendly. To combat digital pollution, they launched a campaign dubbed #TrashYourSpam, which was yet another critical step in the brand's dedication to sustainability.
You Might Like – Man Matters Review | A legit Brand Or Not? |
Is there any discount on MamaEarth and WOW products?
Both MamaEarth and WOW skin science are competing for beauty brands. When you visit their site, you will like many products due to their quality and herbal ingredients. But purchasing all those items at their MRP can be difficult. So we have discount coupons that may intrigue you and accelerate your purchasing decision right away.
Please register and sign in if you are new to our website to take advantage of the coupon. This is a one-time-only procedure. The next time you log in, you can do so directly. After becoming a member, you'll have access to our website's special discounts, promotions, and coupons. Now, go to our website and click on the appropriate link. This allows you to choose and buy anything you want from your favourite MamaEarth store or WOW store at a price much lower than displayed there.
How to avail cashback on MamaEarth and WOW products?
Following your successful purchase of the goods you prefer, our team follows up on your transaction within 6 hours and begins the process of obtaining a discount for the product you ordered. The agreement you picked before making the purchase will be refunded to your registered bank account. Your bank account will be credited with real cashback money after 90 days from the date of purchase.
To access the store and use the refund, click "Activate Cashback." Shop for what you want, then use a promo code if one is available. You will receive quick cash back into your account. You will receive money directly into your bank account if your payment is validated.
If you shop on our website, you can get up to 14% cashback on MamaEarth's items. For WOW skin science items, you can avail of up to 11.2% cashback. A 5.6% cashback is available to frequent users. Complete your transaction on the open tab to ensure that your refund is successful. If the payment transaction fails, return to our website and try again.
If the problem remains, click the cashback link once more. Before you shop, read the terms and conditions carefully for additional information. If you completed everything correctly but still did not receive a refund, you can submit a request on our website.
Cashback is not available if you make multiple purchases at once, return or cancel all transactions, or pay through a third-party service like Amazon Pay, PayPal, ChasePay, etc.
How to make money with your links?
You can earn money while purchasing on our website. You have to select the store and then the most excellent deal or offer page link to link. Once you've created your link, use simple sharing tools to share it with your social media groups, such as friends, family, and relatives.
Persuade them to shop through your links to get the most acceptable prices and discounts. You can also earn the most cash back if someone in your circle buys a MamaEarth or WOW product using your link. Money is directly credited to your bank account. Is there a way to make more straightforward money?
FAQ's – MamaEarth Vs Wow
MamaEarth Vs WOW – Which brand is better?
A: Both the beauty brands are competing well in the market. It is challenging to state which is better than which one. However, MamaEarth has been standing out in the last few months.
How is WOW different from MamaEarth?
A: Unlike WOW skin science, MamaEarth has gained a 'Made Safe' certificate. It is the only certified brand in Asia. It guarantees high safety standards for all the products of MamaEarth.
Which brand has a better social media base – MamaEarth Vs WOW?
A: MamaEarth is popular on Instagram. At the same time, WOW makes massive propaganda on Instagram and Facebook and YouTube. Apart from digital platforms, MamaEarth and WOW are campaigning with influencers and celebrities to reach a wider audience.
How can I get a discount on MamaEarth or WOW products?
A: You can log in directly on our website if you are a member. Otherwise, sign up if you are new. By becoming a member, you will find unlimited offers, deal coupons. Please choose the right coupon for you now by clicking on the link on our website. This will give you the option to buy anything you want at your favourite MamaEarth or WOW stores for a fraction of the actual price.
How much cashback can I avail myself of on the products of MamaEarth or WOW?
A: When you choose our website for shopping, you can get up to 14% cashback on MamaEarth's items. Similarly, all the products of WOW can give you a real cashback of up to 11.2%. A 5.6% cashback is available to frequent users. But to avail of the cashback, you should not pay through third parties like Amazon Pay, PayPal, ChasePay, etc.
Conclusion : MamaEarth Vs Wow
Both MamaEarth and WOW skin science are well-known brands for their products on beauty. They manufacture products for healthy skin, combat hair fall issues, nurture babies, and pamper new mothers. The bright side of MamaEarth and WOW is that they both have natural and herbal ingredients. MamaEarth is the only certified 'MadeSafe' brand in Asia so far. It is difficult to state which is better than which one. However, MamaEarth has been standing out in the last few months.
You may find various discount coupons, promotions, and offers for cash back on MamaEarth Vs WOW skin science purchases on our website. Additionally, you can make money online by generating your link from our site. Using our website, you may get MamaEarth's and WOW's high-quality items at a significantly lower price than they would be otherwise. You may generate a decent amount of money every month without putting forth a lot of effort. So give this strategy a try today, and you'll be surprised at how simple it was.
Also, Read MediBuddy Review | Your Best Health Buddy |