Ustraa vs Beardo | Which one should you go for?
Home

/

Ustraa vs Beardo | Which one should you go for?
Ustraa vs Beardo
Grooming is deemed the confidence booster. It has a contribution in creating an impression as well. Hence, it matters for both men and women. Barring a few, most of the countries have a patriarchal society where male persons are prioritized. It should not have been an exception when it is a matter of grooming also. But, that scarcely happens. Women spend a lot on self-care, but men do not.
More often than not, our workaholic men pick up their self-care products from women grooming regimes. No doubt it saves time. Still, being presentable is no less important than being professional. This is where the spotlight falls on the importance of grooming products designed for men's care. Those help you realize the essence of self-love.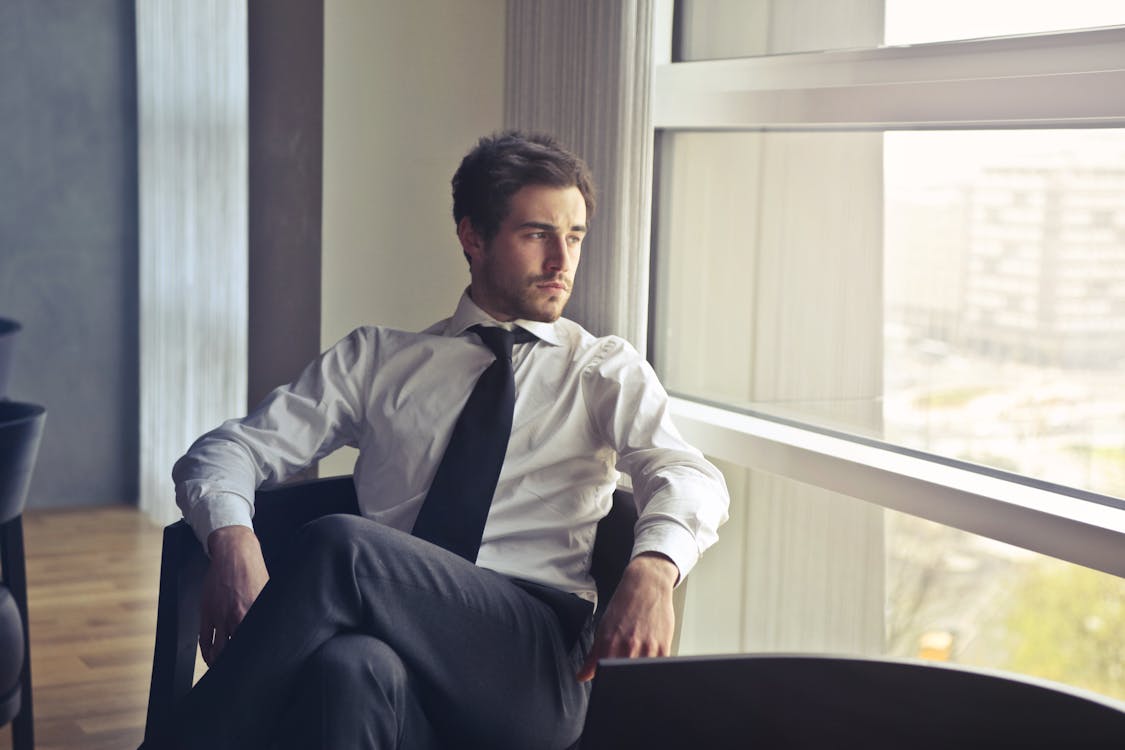 Now, it is quite tough to find the right product that will cause no harm as multiple brands are out there, assuring that no other brand comes in competition with them in providing flawless treatment. Most of these affirmations turn out to be groundless in the long run.
In this context, both Ustraa vs Beardo cannot but be mentioned. While Ustraa believes that everyone deserves to groom themselves, Beardo brings forth products that men merely don't need but certainly deserve.
About USTRAA
Rajat Tuli and Rahul Anand founded Ustraa in the year 2015. USTRAA is called the brand of Happily Unmarried. The founders of the brand had to undergo many struggles when they were trying to set up a life as bachelors. So they named the brand Happily Unmarried that suits all the lifestyle-related necessities of unmarried men. USTRAA creates not only products but also grooming content. Its products are curated carefully and are aimed to provide its customers with long-lasting, pleasing and effective natural results. The products of Ustraa are sulfate and paraben-free. It's the best thing about this brand.
Products from USTRAA
Ustraa deals in
Beard care products: Beard Growth Oil, Beard Growth Supplement, Beard & Mooch Oil, Beard Wash – Anti Dandruff etc.
Haircare products: Hair Growth Vitalizer, Anti Hair Fall Shampoo with Apple Cider Vinegar, Hair Growth Cream, Ayurvedic Hair Oil, Charcoal and Clay Shampoo etc.
Body care products: Ustraa Deo Soap For Men with Activated Charcoal, Ammunition Cologne Soap, Rebel Cologne Soap etc.
Fragrances: Fragrance Bundle – After Dark, Fragrance Bundle – Insignia, Fragrance Bundle – Malt etc.
Apart from these, USTRAA manufactures face wash, scrub, hair wax, shaving cream, after shaving gel and many more.
You Might Like : Ustraa Review | Look And Smell Good
About BEARDO
Asutosh Valani and Priyank Shah were focused on the most ignored thing, beard grooming. It resulted in the creation of a new e-commerce startup, a beard grooming brand—BEARDO. The absence of grooming options in the market worked like a catalyst in the emerging of BEARDO. It caters to the cravings for beard care products of the urban male who desires to have a soft and shiny face mane. Beard grooming is not the monopoly to BEARDO. It has rather focused on the overall grooming of men. It follows a quality-controlled manufacturing process to generate exclusive and breakthrough products out of the choicest ingredients.
Products from BEARDO
Some of its products that give men a more stylish and hunk look are the following:
Beard care products: Don Beardo's Beard Growth Pro-Kit, Beardo Godfather Beard Wash, Beardo Beard Growth Combo, Beardo Beard & Hair Growth Oil etc.
Haircare products: Beardo Strong Hold Hair Spray For Men, Beardo Hair Fall Control Shampoo for Men. Beardo HAIR CLAY Wax – Strong Hold, Beardo Onion Oil etc.
Body care products: Beardo Ultraglow Bodywash, Beardo De-Tan Body Wash & De-Tan Face Wash Combo, Beardo Vit-C Body Yogurt etc.
Face care products: Beardo Ultraglow Facewash for Men, Beardo Activated Charcoal Peel Off Mask etc.
Fragrances: Beardo Black Musk Perfume, Beardo Dark Side Perfume for Men, Beardo Godfather Fragrance Combo etc.
BEARDO also has scrubs and masks, lip care products, and under-eye creams and serums in its product variety.
Comparison and contrast between the brands- Ustraa vs Beardo
When the question arises, 'Which one is better between the two?' it gets harder to stand by a particular one. USTRAA and BEARDO run neck and neck in the race of grooming of men. Let's compare the brands and see if they can help you out.
Product quality
The products of Ustraa are 100% organic. Ustraa uses Decyl Glucoside and Coco glucoside as an alternative to SLS. The products are made with high-quality ingredients and no harmful chemicals. It doesn't test their products on animals. As said by the brand, they test products 'on rascals'.
At this juncture, The quality control team of Beardo allows the entrance of only the supreme quality, top-notch products in the market. Beardo uses no harmful chemicals but natural ingredients, namely beeswax, glycerin, aloe vera etc. All of its products are tested before launching. They have 0% side effects as they are made from natural extracts that revitalize your hair, beard and body.
Brand Ambassador
In 2020 Siddhant Chaturvedi was signed as the brand ambassador for Ustraa. Ustraa is a modern grooming brand. It embodies a man who has a 'playful swagger' in association with the face of the future, Siddhant, who has the art of articulating that through his personality.
In the early days, when Beardo found that it was too difficult to convince Indian men to buy men's grooming products, it featured celebrities like Shahid Kapoor, Bhuvan Bam, Vivek Oberoi and RCB players. The brand had quoted it as 'Playing in Style'. Initially, famous Bollywood star Sunil Shetty was its brand ambassador. To launch the brand 'Villain', BEARDO had partnered with KGF actor Yash alias Naveen Kumar Gowda. Again, when Beardo launched their digital campaign 'Arrival of Don Beardo', the hottest Bollywood celebrity Hrithik Roshan and KL Rahul, were the ambassadors of this brand.
Campaign
USTRAA's first brand campaign was #UstraaWaale. Its aim was the creation of brand awareness regarding trimmers and fragrances.
USTRAA's latest campaign #IndiaFightsCovid is launched to encourage people to get their Covid-19 vaccine to control the upsurge of the disease.
 #Arrival of Don Beard is the latest spotted campaign by Beardo. It is aimed to inspire men to hone their irresponsibility and enhance confidence.
Availability
From supermarkets to online stores such as Myntra, Nykaa, Big Basket, Amazon, Flipkart, etc., everywhere, Ustraa and Beardo products are available.
Please don't rush to grab the products only because of the ample options to collect them. See the result of the sensitivity test first. Proceed using those only if the test betrays a positive result.
Is there any discount on Ustraa vs Beardo products?
The competing brands Ustraa and Beardo have created numerous products to help men look and smell good. Now, the efficacy of the good products is not the only thing to be looked for, and budget matters too. So, taking note of your wallet, we offer discount coupons to help you shop to your heart's content.
To take advantage of the coupons, you have to sign in and register yourself to our website if you are new here. This being a single time procedure, you can directly enter the website from the next time. By clicking on the appropriate link, you can buy your needs at a much lower cost than their MRP.
Is it possible to avail cashback on Ustraa and Beardo products?
Our team keeps track of your transaction Id within 6 hours as you successfully purchase a product. Therein begins the process of obtaining a discount. Within 90 days, your registered bank account is credited with real cashback money.
Visit the store from our website and click on 'Activate Cashback' to access the store. Shop your lot and use a promo code if there is any. If the payment is verified, you will get the cashback directly in your bank account.
By shopping from our website, you can avail of 14% cashback on USTRAA products and 9.22% cashback on the products of BEARDO. To ensure a refund, complete the transaction process in one tab. If it is unsuccessful on the first go, click through our website or on the cashback link again.
Missing cashback claims are allowed on our website. To sum up, cashback cannot be claimed in bulk purchases, cancel or return transactions and payments through a third-party app like Paypal, Amazon pay etc.
Shop and earn money
Our website offers you the scope to create your link. You can share it with your acquaintances and help them seize the deals and discounts. Meanwhile, you can earn the maximal cashback money. Making money is so simple! Isn't it?
FAQ's- Ustraa vs Beardo
Ustraa vs Beardo Which brand is better?
Both USTRAA and BEARDO have gained great positions in the market. So, it's not easy to say for anyone without being biased. If it is a compulsion to select one, Ustraa is running a little ahead of Beardo.
How is Beardo different from Ustraa?
The high-quality products of Beardo can be availed at a lesser expense than Ustraa. In other words, Beardo is more affordable than Ustraa.
Which brand is Indian Ustraa vs Beardo?
Both the brands are Indian. USTRAA was founded by Rajat Tuli, while an Ahmedabad based company in India owns BEARDO.
Which one is organic USTRAA vs BEARDO?
Both USTRAA and BEARDO avoid the usage of sulfate and paraben in their products. So, their products are made of 100% natural extracts.
How can I get a discount on BEARDO and USTRAA products?
You will fall in love with the collections of both USTRAA and BEARDO. But, take care of your pocket too. We have special coupons for you to fulfil your desire for high-quality products from the brands.
Conclusion- Ustraa vs Beardo
Ustraa and Beardo both are remarkably good for grooming a man inside out. Their product varieties are notable too. Those help men look, feel and smell good. Ustraa provides grooming content to show the right way of grooming. BEARDO is also no less. It is not just a beard care expert. It equally opens up all the possible ways of grooming to make men feel pampered.